What is a V-CISO and Why Do I Need One?
Cyber Management Alliance Ltd's Virtual CISO (V-CISO) service, also referred to as CISO-as-a-Service, offers organisations access to a pool of experts and experienced cyber security practitioners who take on the role of a Chief Information Security Officer in your business. Our cost-effective V-CISO service brings experience in leadership and skills to help define, plan and execute a bespoke strategy unique to your organisation.
Our V-CISOs are supported by our compliance and governance team members to ensure we meet all the varying requirements of your business.

Accessing the same skills as the big multinationals
"Our clients have the opportunity to access the same professional advice and guidance that FTSE 100 and other large multinationals pay a significant amount of money for, but at a fraction of the price. Our experienced group of trusted advisors become part of your executive team and support you in all areas of cyber security and data protection, without you having to pay exhorbitant consultancy fees."
Amar Singh, CEO, Cyber Management Alliance Ltd.
---
Top 6 reasons our clients selected our V-CISO Service
Access world class expertise to increase your cyber security maturity
The recent global Ransomware attacks may have CEOs worried but the reality is that most organisations cannot afford a dedicated cyber security team and the associated costs including training, tools and specialist expertise.
Our clients list the following six reasons why they selected our cyber security expertise. They:
Required trusted advice from globally-recognised experienced professionals.
Wanted a vendor-neutral perspective, not just someone selling services.
Did not have a full time requirement for a security executive.
Wanted the V-CISO to become an extension of their business.
Wanted the V-CISO to understand office politics and the intricacies of human relationships. A strong stakeholder manager.
Wanted the V-CISO to help align their business against international best practices and standards.
---
Benefits of our V-CISO Service offering
Our virtual services are specifically designed for those organisations that require access to experienced information security and data privacy professionals but are unable to hire one themselves, either due to business and financial constraints or the acute shortage of skilled executives.
Some of the benefits of partnering with Cyber Managament Alliance Ltd include:
Put simply, our V-CISO can help with planning and support, communicating and influencing, assessing and maintaining, and taking a lead on all things related to cyber security and information security.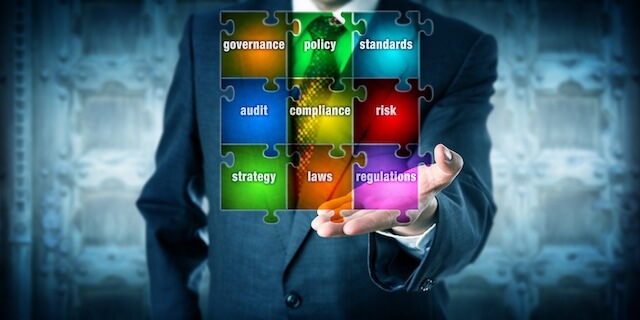 ---
Our V-CISO Service features
Once you are onboarded as a V-CISO customer, you have access to the following list of services:
Experienced Cyber Security Practioners. Access to verifiable expert individuals who have held leadership CISO roles and have a wealth of industry experience.


Data Breach Ready. Our V-CISO will oversee and co-ordinate to ensure your business is prepared to deal with data breaches and incidents.


Regulatory Compliance and Governance. Our V-CISO will manage and communicate with regulators for all data privacy and information security requests on your behalf.


Specialist Training Included.

Our V-CISOs are experienced practitioners and offer specialist management-focused cyber security training as part of the V-CISO service. Depending on your requirement, we can deliver our flagship

CIPR

(

Cyber Incident Planning & Response) training or our non-technical executive

CSPE

(

Cyber Security & Privacy Essentials) training.
Evaluate, Direct and Monitor
Strategic and tactical leadership on information assurance, governance and information risk management.
Trusted advisory on information security and data privacy.
Strategic and tactical advice to address existing and evolving security threats.
Representation for the client in regulatory queries.

Participation and leadership in meetings, committees and interaction with board meetings, and other senior executives.

Help identify, assess and select cost efficient technologies.
Manage, Train and Assess
Manage and oversee vulnerability assessments.
Manage and oversee security penetration tests.
Manage and oversee privacy impact assessments.
Creation, review and optimisation of incident response plans.
Planning and delivery of security awareness training to exectives and the oversight of the larger information security training across the organisation, including information security training and awareness for all staff.
Management of Information Security Team (if neccessary).
Align, Plan and Organise
Create, review and optimisation of existing information security governance and risk management framework.

Creation, review and optimisation of security policy, processes and procedures

Cyber resiliency and incident response maturity to better detect and respond to cyber attacks.

Framework for defense in depth with suitable preventive, detective, corrective and recovery controls.

Security architecture, design and assurance frameworks.

Management of security compliance and alignment with industry best practice and standards, such as ISO 27001:2013
What our clients have to say:

"Amar and the team at Cyber Management Alliance have been a huge help in getting our firm positioned to deal with cyber security risk. Having opened our eyes to the variety and scale of challenges we face, and the potential financial consequences, they worked closely with us to improve our infrastructure, processes and understanding to embed cyber awareness into the firm."
James C, CEO - UK Hedge Fund
Save Over 80% in Full Time CISO salary, every year!
A simple two day a month Virtual CISO plan with Cyber Management Alliance would cost you in the region of £24,000 per annum where as a full time, experienced CISO, on average, would set you back approximately £120,000 per year (not including hiring costs, sick pay, holiday pay and training costs and possibly redundancy payments).
V-CISO Service Options
We offer a number of flexible solutions in terms of accessing our V-CISO service:
Retained: on a monthly contract that you can scale-up or scale-down.
On a project basis: on a time and material basis, our V-CISO will oversee the whole project and/or transformation.
This service is not limited to the UK and is available internationally.
---
Our Clients
Our clients include various hedge funds, boutique wealth management firms, publishing companies and polices forces. For more details about our customers feel free to get in touch with us.
Head of Our V-CISO Services Team
Amar Singh has a long hisotry and experience in data privacy and Information Security and has served as CISO for various companies, including News International (now News UK), SABMiller, Gala Coral, Euromoney and Elsevier. Amar, amongst various other activities, is a Global Chief Information Security Officer and Trusted Advisor to a number of organisations including a FTSE 100 Firms and is Chair of the ISACA UK Security Advisory Groups.

Amar has managed all types of Security Assessments and readiness projects in preparation for all types of accreditations including PCI, SOX, IS0 27001, COBIT and risk management, audit, business continuity, while being aware of TCP/IP, network security, secure software development, VPNs, mobile security, hacking techniques, database security, log management, access and authorization, email security and awareness of encryption algorithms. He has the ability and experience in dealing with auditors, both internal and external.
Amar is an industry-acknowledged expert and public speaker and is regularly invited to speak and share his insights by some of the largest and most respected organisations in the world including: