Amar Singh, CEO and co-founder of Cyber Management Alliance, launched Switzerland's quarterly Cyber security Strategy Workshop at an IT Security event held in Zurich, Switzerland in earlier this year.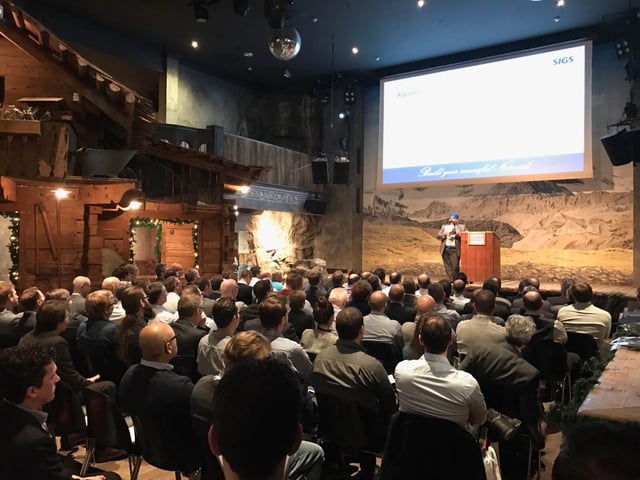 Amar was also invited to chair the IT Security Strategy event and gave an opening keynote to the over 60 attendees. Participating in the event were CIOs, CISOs, IT and information security professionals from around the world to hear more about the priorities and challenges in cyber security.
Amar discussed and stressed that enterprises needed to stop channeling budgets on prevention and focus more on resiliency and the ability of a business to swiftly detect and recover from a cyberattack.
In addition to his keynote speech, Amar also launched Cyber security Strategy workshops series, which commenced in March 2017. Cyber Management Alliance, in partnership with SIGS (Security Interest Group Switzerland), Special Interest Group Cyber Security Strategy workshops aims to bring together cyber security professionals to share their insights and experiences to create, define and deliver practical and pragmatic guidance through shared knowledge.
Held under the Chatham House Rules environment, participants will be encouraged to discuss and debate the cyber security space, including what does and does not work, how businesses and organisations can protect, detect and recover from cyberattacks, together defining the key requirements of a cyber security strategy, laying down a solid foundation and creating templates that can be used for all group members.
The new workshops, which will include a moderated Roundtable discussion and presentations from guest speakers, will work to demystify the fear, doubt and uncertainty that surrounds cyber security, debunking many of the cyber myths and stories about the cyber space. There will be a technical advisor available to answer any questions, plus a Q&A session with all speakers.
The first event took place on 28th March 2017 in Brunegg, Switzerland followed by further planned dates of 22nd June, 14th September and 12th December. If you are a CIO, CISO, IT Manager, security officer, architect or engineer, or are an end user interested in IT security, register your interest and book your space now.
For more information on Cyber Management Alliance's training courses and consultancy services, view our website or contact us today.