Cyber Management Alliance travelled to Delhi, Mumbai and Bangalore in India during April this year to host a series of GCHQ Certified Cyber Incident Planning & Response (CIPR) one-day workshops. The training sessions were hailed a great success, with many taking the CIPR exam.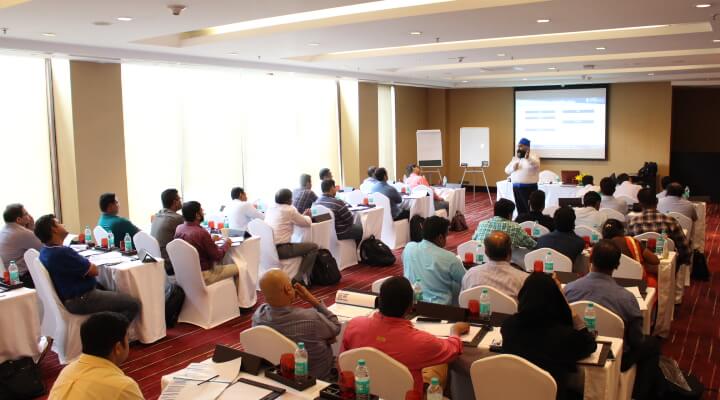 Over four sessions, Amar Singh, CEO and co-founder of Cyber Management Alliance, and a highly respected cyber security trainer and advisor, led 117 people through the GCHQ Certified course, helping delegates to prepare a defined and managed approach to a breach or attack within an organisation. The training was such a success that over 100 delegates sat the GCHQ Certified CIPR training exam!
Delegates from a variety of companies and industries, including Microsoft, Sony, Vodafone, Adobe, Unilever, the Bank of America, Societé Generalé, UBS, Goldman Sachs, Standard Chartered Bank, ANZ, Grant Thornton, Capgemini, Cognizant, WIPRO, TATA Consultancy Services, Ernst & Young, IBM and Juniper Networks, attended the training courses in India and learnt more on incident planning and response against cyber attacks.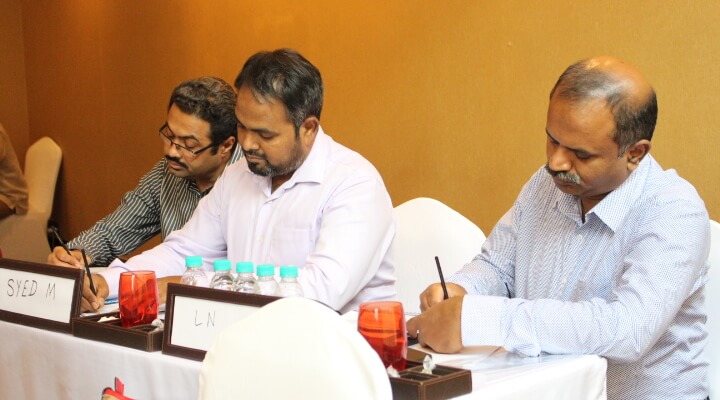 Is your organisation ready to respond to a cyber attack?
With 80,000 cyber attacks targeting Indian networks in just four days, and India's secret submarine program published online, companies and organisations need to ensure that they are able to quickly detect and respond to cyber attacks. Cyber Management Alliance's UK Government GCHQ Certified Cyber Incident Planning & Response course will help to prepare for potential cyber threats and effectively manage actual cyber attacks.
Not only does your organisation need to ready to handle the regulators following a data breach, it also needs to be able to comply with GDPR breach notification requirements.
The GCHQ Certified CIPR course's training sessions shared the latest methods of preparing and responding to cyber attacks including intelligence-led testing, a combination of traditional penetration testing and threat intelligence. This information provides the knowledge to respond to state-of-the-art real world attacks on critical assets, as well as improving resilience to sophisticated cyber attack scenarios.
What will you learn?
The GCHQ Certified CIPR course is arranged over twelve modules. Delegates will gain a better understanding of incident response, plan and prepare for potential cyber threats, detect and respond effectively to actual attacks, as well as comply with GDPR breach notifications and regulatory requirements. The course content includes:
Understand, define and baseline 'Normal' within your organisation.
Threat intelligence-led testing and response framework adopted by leading governments and institutions.
Create actionable plans and checklists.
Design and implement a response framework, and build an effective cyber response team.
Deep dive into Cyber Kill Chain; design an early warning system to lower discovery time from months to days.
The 'golden hour' and why it's critical to managing an incident.
Basic application of incident triage, OODA and the Diamond Methodology.
Analyse recent attacks and learn how these attacks avoided detection.
Learn about security incident orchestration and how it can reduce the time to response, and reduce human error.
Learn how to automate critical incident response tasks to increase employee efficiency.
Learn how to run effective table top exercises with management and technical teams.
Learn how to assess your organisation's breach readiness.
Stop up to 90% of all cyber attacks in their tracks, before they breach your critical data.
Feedback on the GCHQ Certified CIPR training courses and the exam was very positive.
For more information on Cyber Management Alliance, their GCHQ Certified CIPR training and other courses, webinars, Wisdom of Crowds live and virtual events, and their Insights with Cyber Leaders series of executive interviews, click here or contact us today.