How to Build a Comprehensive Pen-testing Program to Continuously Validate your Network Security
Thank you for accepting our personal invitation to attend the Wisdom of Crowds. The event is based on the simple principle that the wisdom of many surpasses the knowledge of a single or few.
Date: Tuesday 16th March 2021
Time: 1.00 pm - 2.00 pm GMT
Location: Online - Virtual Private Event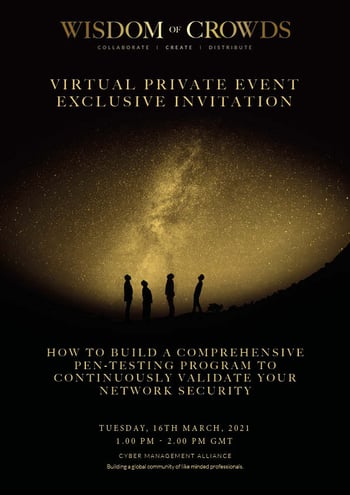 We will email you the event details and link shortly.
We want to thank you for being part of something special. Let's Collaborate, Create and Share our knowledge and experience. We look forward to your participation on Tuesday 16th March, 2021.
---
Please NOTE:
- We understand there may be reasons for withdrawing from the event. We ask that you let us know no later than Friday 12th March 2021.