NEED HELP OR ADVICE
FREE CONSULTATION WITH A
FTSE 100 GLOBAL CISO


Do you have any questions?
Not sure what you are looking for? Would you like trusted advice from someone who can explain cyber in business terms.
Speak to our GCHQ Certified CISO
Free 30 minute consultation

No obligation just freee advice from a practitioner with 15 years experience including FTSE 100 companies.

Ask about anything: frameworks, policies, standards, plans, assessments, training or testing.
Cyber Security Expert
Amar Singh


Global CISO & Founder of Cyber Management Alliance Ltd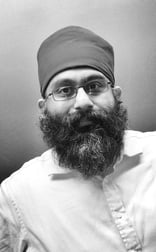 Amar Singh is an industry influencer and leader, founder of a not-for-profit organisation Give01Day.com and Cyber Management Alliance and Chair of ISACA's UK Security Advisory Group.
Amar is engaged as a trusted business and cyber security advisor, mentor to C level executives, and a consultant to organisations who need to reduce their risk exposure, deploy post incident remediation, build security teams, increase cyber resiliency and mature their information security and data privacy posture.
Amar's client profile includes News International (now News UK), Siemens, the BBC, Reuters, BP, ATOS, Gala Coral, Cable & Wireless, SABMiller and many more.
Our CEO Amar Singh has appeared and written for many media outlets including: