Do Students Really Need to Use VPNs on Campus?
Date: 28 July 2022
Students and young people are perhaps some of the most advanced when it comes to using technology and leveraging it to do great, creative things. Yet, it is them who often tend to overlook the repercussions that technology can have for their personal information, identity and safety.
This is a huge oversight, especially if you use unprotected internet connections. College dorms, cafeterias, and other public places usually offer free Wi-Fi to users and students are quick to jump at the thought of using it, but at what cost? By connecting to these networks, they don't realise that they are exposing themselves and their sensitive personal information to all kinds of threats, hacks, and data leaks!
So, a logical question arises: what can you do to protect your sensitive information? One of the easiest answers to this question is to encrypt everything, use multiple passwords, and be careful when you use public connections. Or you could just use a virtual private network, popularly known as VPNs. You can install a VPN on any browser, phone, home computer, or laptop and increase your personal cyber safety.
There are very few people who don't already know about the benefits of VPNs. VPNs can play a huge role in protecting young students' identities and their personal information. Further, It would be very stressful if a student lost all hard work because of one hack! Of course, in case something like that happens to you, you can always pay for essay at EssayPro to make up for the lost assignments. But you don't have to wait for this to happen and you can install a virtual private network instead.
What is a VPN? (Explained in simple terms)
Let's start with the basics here. In case you don't know the specifics of this term, this short tour is for you. VPN is a program that helps in protecting your personal data and your every activity on the internet. Such services provide users with an encrypted channel and redirect their online activity to another server.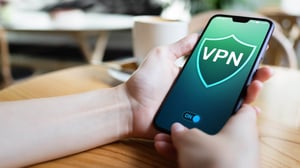 In general, you can say that this is the best way of staying private and protected on the world wide web. Some browsers have pre-installed VPNs, so you are not required to install anything. In most cases, your virtual private network offers you a choice of countries with available servers. Here are some of the security elements that every student VPN should have:
Protocols;
Automation;
Encryption;
Ad blockers;
Options for a selected IP address;
Kill switch in case of emergencies.
Is it illegal for students to use VPN on campus?
The short answer here is no. Using a virtual private network is not illegal. You can break the law only if you engage in some illegal activities online while using a VPN. Thousands of companies, regular citizens, and even government structures use VPNs on a daily basis to protect themselves from cybercrime.
So, unless your school has specific rules about such services, it's definitely ok to use one! Some colleges can have unique regulations in place. It's always recommended to clarify this issue with an administrator or a counsellor. Perhaps you could even engage with them and help them understand why all students on campus should ideally use a VPN to protect their online identities and data.
Benefits of using a VPN for students
There are many upsides of using a virtual private network for college students. Of course, it's not essential to do so but students often have a lot of sensitive information on their computers, including their academic work, research, and tuition data.
It takes only one misstep or one hacker to breach your system and all your precious data could be lost. What can be more damaging is theft of data, financial credentials, credit card information or even your identifying information. This is why it's always advised to use VPNs on college campuses and heighten your personal data security.
Here's a quick look at some of the benefits of using VPNs:
1. It's better than just a proxy
For those who are not really proficient on the subject, the word 'proxy' doesn't really mean anything. Some might confuse this term with virtual private networks, even though they are a little bit different. A proxy server creates a barrier between your computer and the sites that you visit. One important detail is that only your browser is protected this way.
VPNs create protection for your whole device and all the data that is stored on it. Proxies don't have any encryption levels, which still makes it possible for the determined hacker to steal your personal data. And the final disadvantage of using a proxy is its huge bandwidth. In other words, all your websites will be loading forever. You won't have this problem with VPNs!
2. Your private information will be out of sight
This is the most essential and the most obvious benefit of using VPNs. Unauthorized access to your sensitive information can create a lot of long-term damage to you. A VPN helps you avoid common but deleterious cyber crimes such as:
Identify theft;
Phishing scams;
Cyberstalking and bullying;
Theft of intellectual property;
3. You will get access to some geo-blocked services
Lots of researchers block their content from being accessed in different countries. Of course, if you have the money, you can buy every article and even essays! But students often don't have access to a lot of money and there's no replacement for researching high-quality pieces yourself and writing your own essays and articles. VPNs can really help in this regard.
Best VPN services for students
Now let's take a look at the most popular virtual private network services. For college students, it's really important that every program is cost-effective, easy to use, and doesn't need a lot of maintenance. So, here are some of the best VPNs for learners!
ProtonVPN
Pros: It's a free VPN, easy to use, has an accessible interface, and lots of privacy tools. But do remember that the protection offered by free VPNs will always be less than that given by paid ones.

Cons: It's not completely compatible with Google Chrome.
TunnelBear
Pros: No server limits, very affordable, friendly design with bears.

Cons: No advanced tools for more protection.
NordVPN
Pros: Increased levels of encryption, no data gathering, kill switch, double protection, student discounts.

Cons: It gets pretty expensive.
Hide.me
Pros: Many advanced tools, great speed, up to 10 connections.

Cons: More expensive than other entries on this list, inadequate choice of servers.
Hotspot Shield
Pros: Free version, easy to use, many available servers.

Cons: Data gathering, expensive payment plans if you don't have any discounts.
Conclusion
So there you have it, everything you need to know about using VPNs on your college campus!
At the beginning of the article, the question was: do you really need to use a virtual private network in college? Well, you don't have to, but it's strongly recommended if you like to stay private while browsing your favourite websites!
We've given you a whole host of reasons to use a VPN and an exhaustive list of VPNs to choose from. Now it's up to you to opt for the VPN connection that works best for you and protect your privacy and browsing history from cybercrime.