Cyber Management Alliance hosted their inaugural live Wisdom of Crowds event at The Belfry in Warwickshire, the legendary Ryder Cup golf venue, on 17th and 18th May 2017. The event welcomed attendees from the world of cyber security to collaborate, create and share their knowledge, experience and insights into 'Architecting the GDPR-Ready Enterprise'.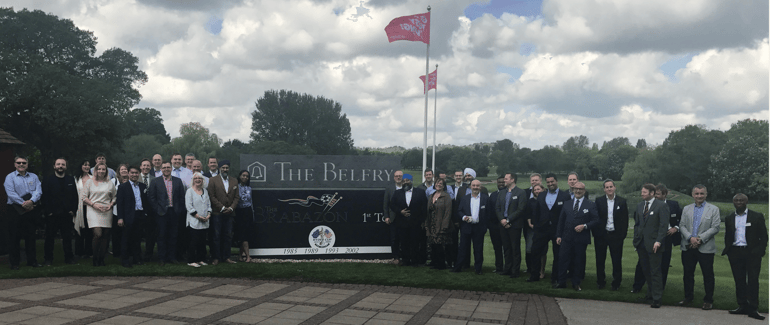 Wisdom of Crowds is a new, exciting and innovative concept from cyber security professionals, Cyber Management Alliance. Their exclusive series of live and virtual events offer cyber security professionals the unique opportunity to join together to collaborate, create and distribute their valuable knowledge and experience with like-minded colleagues on the topics of cyber security, data privacy, regulatory compliance and other security-related issues. The events are based on the principle that the 'wisdom of many surpasses the knowledge of a single or few'; and our inaugural live event was no exception!
Against the backdrop of The Belfry's world-famous golf course, this first ground-breaking Wisdom of Crowds live event focused on aspects of protecting and securing personal information of employees and customers that is an imperative requirement for businesses in order to comply with the new EU GDPR regulations that are coming into force in a year's time, May 2018.
The event's sponsors - DFLabs, Kaspersky, Secupi and Advanced Cyber Solutions - and attendees joined Cyber Management Alliance on the evening of 17th May for a Wisdom of Crowds dinner, enjoying a delicious meal and a superb, lively Murder Mystery for all to solve – everyone's 'grey cells' were put to work!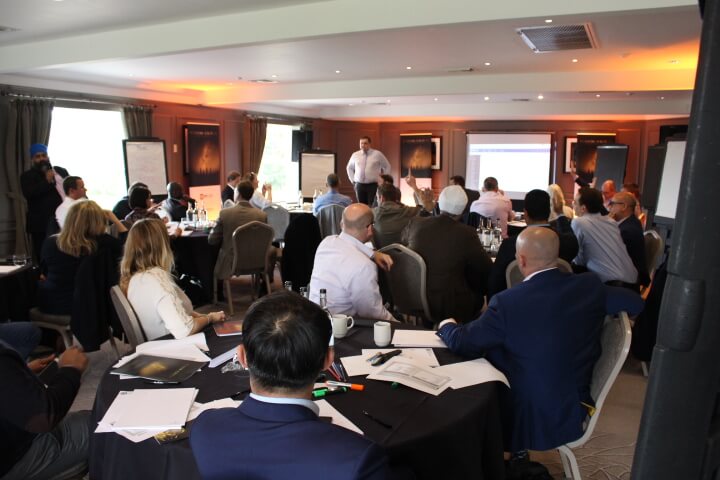 The following day, attendees and sponsors in groups were tasked with several interactive, thought-provoking challenges to help create a 'book' based on Architecting the GDPR-Ready Enterprise. During a lively mind map session, groups were asked to collaborate, sharing their thoughts and insights, on the key steps, people and technology needed to ensure a GDPR-ready enterprise. The following two challenges tested the groups mind maps. Attendees were asked to create a 'chapter and verse' for the 'book', which were then discussed and debated to share high value content.
Further interactive activities included a Dynamics Session to create and produce relevant GDPR checklists, such as top 10 tips and the do's and don't's. There was also a GDPR Playbook Session with groups creating their own incident playbooks based on a data breach incident.
Dario Forte from Platinum sponsors, DFLabs, delivered an insightful keynote presentation – 'Must Humans be Replaced by Artificial Intelligence'. David Emm, from Gold sponsors Kaspersky Labs and a member of their GReAT Team presented their latest research on cyber security trends, cyber sabotage, malware 'as-a-service', financial attacks and other topics. Attendees also enjoyed a live interview by Chris Payne (Advanced Cyber Solutions) who grilled Alon Rosenthal from Secupi, both Silver sponsors, on readying a business for GDPR compliance.
Leading security professionals from IBM, Clear Channel, Pearson, the Publicis Groupe, Aviva, King, HMRC, Unipart and other organisations attended Cyber Management Alliance's inaugural live Wisdom of Crowds and were delighted with the event's outcome.
"Already leaned more in 30 minutes than I knew about GDPR readiness!" James Gosnold, Cyber Trooper.
"Really enjoyable and thought-provoking day. Many thanks to all those who took part – I came away with lots of ideas." John Moxham, Police Mutual.
"A great event, ably supported by a whole host of professional enablers." Andy Hodgson, Mundipharma

For more information on future Wisdom of Crowds events, become a sponsor or would like to attend a Wisdom of Crowds event, click here or contact us today.