Cyber Management Alliance Ltd (CM-Alliance) recently partnered with ISACA's UAE Chapter, the global information security association, for their I-SAFE event held in Dubai in October 2016 where they ran their popular one-day Cyber Incident Planning & Response (CIPR) strategy workshop session with Amar Singh, founder of Cyber Management Alliance and Chair of ISACA's UK Security Advisory Group.
The ISACA UAE Chapter ISAFE event, run over three days, focused on cyber resiliency and the ability for a business to be prepared for any potential cyber threat, and featured key speakers including George Eapen whose role as CISO for GE incorporates telecoms and IT audit, and Amar Singh, a leading industry influencer and cyber security professional.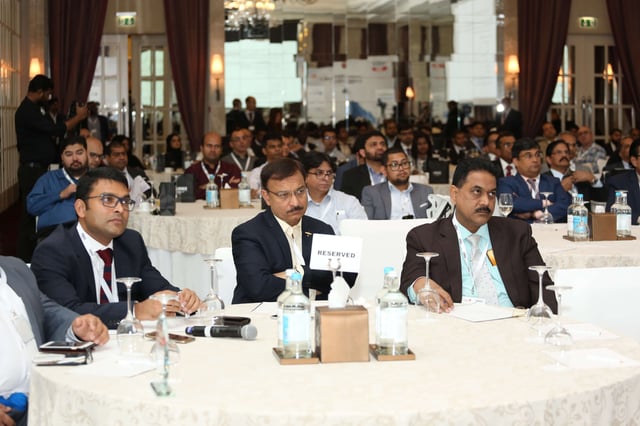 The Cyber Incident Planning & Response strategy workshop was led by Amar Singh, a UK Government GCHQ Certified Trainer, GCHQ Certified CSPE and CIPR course creator, mentor and trusted advisor to FTSE 100 firms, and an experienced cyber, information security and data privacy practitioner. The CIPR course is designed to help businesses and organisations to understand why it's critical to respond to an incident and dives into important topics like the "golden hour" to help help organisations develop a strategic plan to reduce their time to discovery of cyber threats. The syllabus includes:
Strategies to design an early warning system, lowering discovery time to days, response plans and checklists.
Effective incident planning and response strategies to tackle all types of simple and complex cyber attacks.
Understand the business context on the technologies that underpin cyber incident response.
Strategies and guidance on how to build an effective cyber response team.
Understand how to define 'normal' within your organisation.
Threat intelligence for executives and how you can use it to defend your business.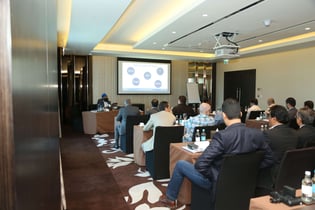 The strategy workshop was attended by CISOs, CTO and IT directors, IT managers, information security managers and heads of security, as well as change and incident managers from worldwide organisations including the Etisalat, Abu Dhabi Investment Authority (ADIA), Abu Dhabi Commercial Bank, Rakbank, ADCO, Kuwait Petroleum Corporation, Dubai Islamic Bank and the National Bank of Fujairah.
"This has been a very informative session for me. I have a lot of take-aways which I am hoping to implement in to my work. It's been an excellent day. Thank you!
Anoop Premanandan, Abu Dhabi Commercial Bank
For more information on our ground breaking "GCHQ Certified Cyber Incident Planning & Response" course, its benefits and to book a training session for your organisation, contact us or visit – https://www.cm-alliance.com/training/cipr-cyber-incident-planning-response/.