Cyber Management Alliance just concluded another successful event in Dubai for its vast community of cyber leaders and Infosec experts in the UAE. The exclusive invitation-only Wisdom of Crowds Spotlight Roundtable Dinner was held on March 1, 2020 at the prestigious Burj Al Arab.
'How to build a global security operations capability' was the key focus of the event as HCL, the event sponsor, conducted an interactive and narrative-based workshop to highlight how it built its global SoC infrastructure. HCL manages over 130 SoCs (its own and for clients), actively monitors about 4 million endpoints (excluding its dedicated SoC clients) and employs over 2,000 SoC analysts. Shedding light on all these subjects and illustrating how such capabilities can be built was the keynote speaker, Rejnu George Varghese, Fellow & Chief Architect for Cybersecurity at HCL.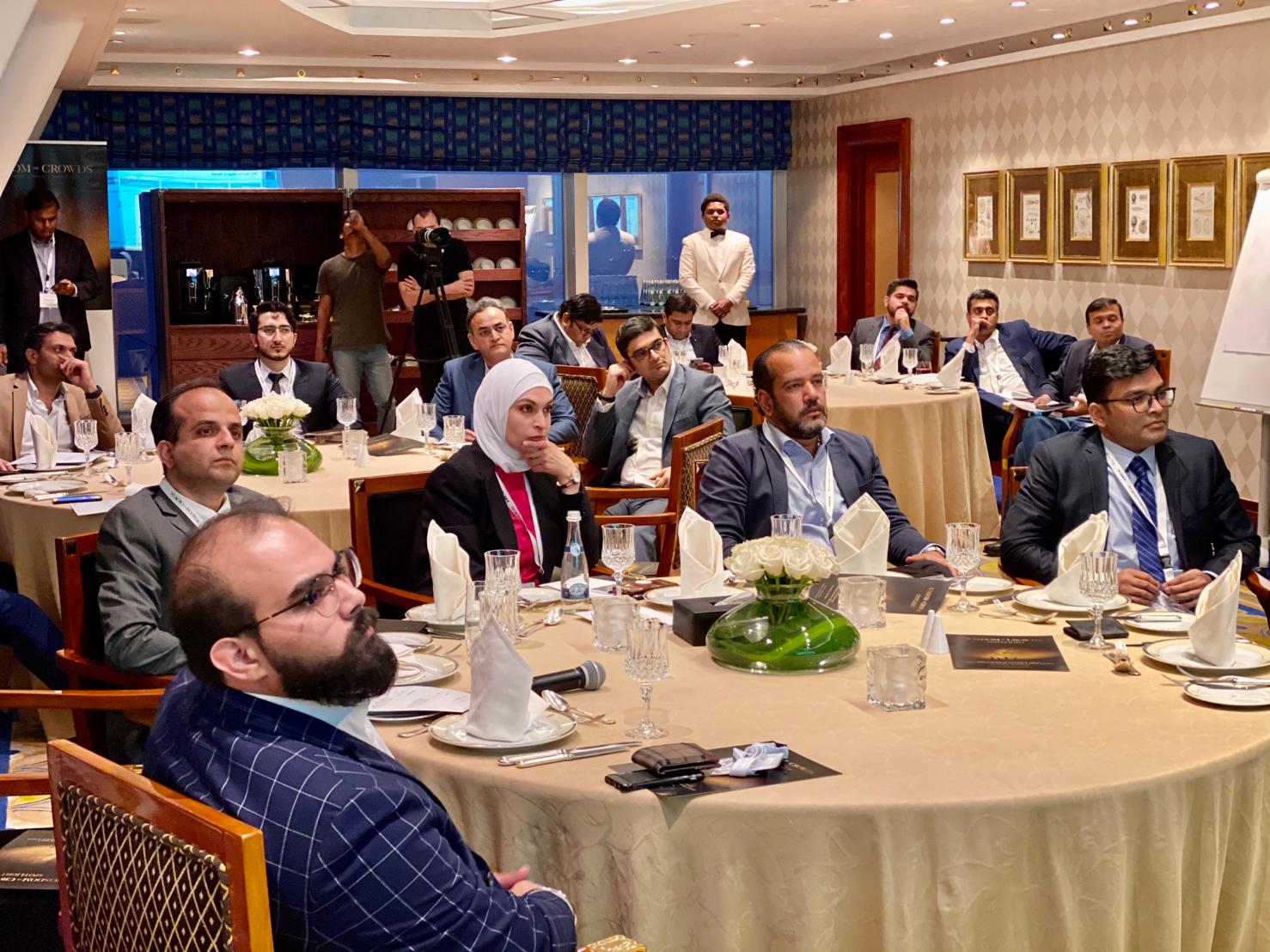 Rejnu also elucidated the full service suite that HCL offers in the realm of cybersecurity – Infrastructure Security, Cloud Security, Identity Access Management, Governance, Risk and Compliance, Data Security, Application Security, Security of things that addresses IoT as well as the ITOT convergence and last of all – resilience for the client's business.
Speaking of the event, Rejnu said, "The conversations were really rich and diverse and ranged from subjects like how to build a strong and dynamic SOC, to how to train and retain talent in the area of cybersecurity, to securing funding and managing and maintaining the requirements of the board and other critical aspects related to cybersecurity. It has been an amazing conference."
Other attendees of the Roundtable Dinner found the evening as rewarding and illuminating. They shared their views, saying:
"Good event Amar - bringing the real-life experiences to address the practical issues in the cyber industry." – Hariprasad Chede, National Bank of Fujairah
"Another wonderful Wisdom of Crowds spotlight event with great people from the cybersecurity community." - Jean-Michel Briffaut, Industrial Control System (ICS) and Operational Technology (OT) for Critical Infrastructures Cybersecurity Manager
After a short break, the next session focused on how HCL has trained and now manages 2,000 security analysts, all the while keeping them engaged and motivated. This was followed by the Networking Dinner.
Amar Singh, Founder and CEO of Cyber Management Alliance and the facilitator of the event concluded the evening with his thoughts: "What an amazing Wisdom of Crowds evening and dinner in Dubai's exclusive and awesome Burj Al Arab. Deeply grateful to our CISO network for sharing their knowledge, challenging assumptions and making this another successful Wisdom of Crowds. Thanks to our partner HCL Technologies for working with us."
For more information on future Wisdom of Crowds events, sponsorship opportunities or participation in a Wisdom of Crowds event, click here or contact us today.
For more information on Cyber Management Alliance, ISO 27001 Certification, our Live Online CISSP Training & Mentorship program, GDPR consultation and workshops, and other courses, webinars, the Wisdom of Crowds live and virtual events, and the Insights With Cyber Leaders series of executive interviews, click here or contact us today.